AIDS / HIV Pictures and Photos
Warning some of the photos are extremely graphic in nature.
—–f—————
 AIDS / HIV:  AIDS stands for Acquired Immune Deficiency Syndrome, which is caused by the Human Immunodeficiency Virus (HIV).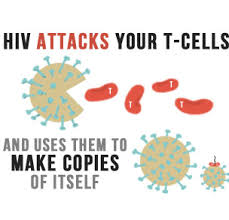 source: aids.gov/hiv-aids-basics
Diagram of the AIDS Virus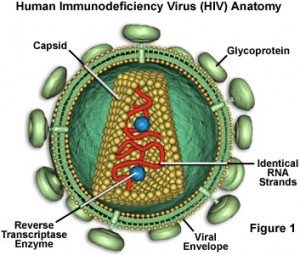 source:micro.magnet.fsu.edu/

source: http://en.wikipedia.org/wiki/HIV/AIDS
Pictures of the effects of AIDS
The photos below show what a Karposi's sarcoma on the trunk and leg of a person affected with AIDS looks like.
---
Image source : Afraid To Ask http://www.afraidtoask.com
---
Pictures of the AIDS virus under a microscope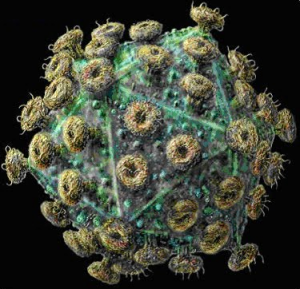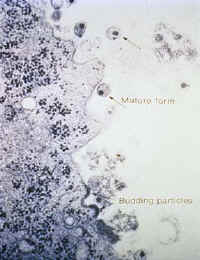 Image source : CDC National Prevention Information Network cdcnpin.org/
---
AIDS Virus Picture 3D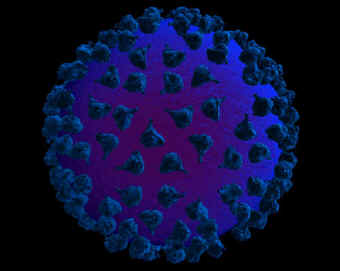 Image Source : AMNH Jim Stoop/Exhibition Dept. research.amnh.org © 1998 American Museum of Natural History
---
Pictures of severe AIDS infection symptoms